Select an Event Below to Explore our Educational Offerings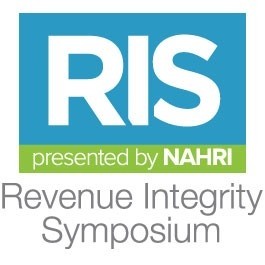 Revenue Integrity Symposium
September 12-13, 2024
Oak Brook, Illinois
Registration information coming soon!
Save the date for the 2024 Revenue Integrity Symposium (RIS), the premier event for revenue integrity, revenue cycle, and Medicare compliance education and high-level networking. Learn from trusted experts with cutting-edge insight that will empower you to ensure compliance with regulatory changes, maximize revenue, and enhance workflow and program design. Presented by the National Association of Healthcare Revenue Integrity (NAHRI), the Revenue Integrity Symposium is the first conference to look at critical hospital reimbursement and compliance issues through the lens of revenue integrity.
RIS is expanding to three tracks in 2024 with the addition of a dedicated denials management track.
Revenue integrity and revenue cycle professionals will be gathering for 2024 (RIS) September 12-13, 2024, in Oak Brook, Illinois. Put a hold on your calendar and plan to join them!
Apply to speak
NAHRI is currently accepting applications to present at 2024 RIS. Presenting an educational session at RIS is an unbeatable opportunity to elevate your career and highlight your accomplishments.
We invite speakers to apply to present on all aspects of revenue integrity, revenue cycle, and Medicare compliance including, but not limited to, the following:
Maintaining an up-to-date and compliant chargemaster and setting policies for charging for procedures and supplies
Best practices for reducing payer denials using targeted data analytics
Current payer audit targets and strategies to protect revenue
Strategies for complying with payer rules and regulations, such as patient status, price transparency, and more
Improving a revenue integrity program using analytics, metrics, and key performance indicators
Efficiently addressing NCCI edits and MUEs
Strategies for designing and implementing a revenue integrity program, developing workflows, setting goals, and staffing
Enhancing your revenue integrity career through professional development and leadership skills
Understanding the impact of patient status and payer regulations
Developing strategies for accurately documenting, coding, and billing patient encounters and stays
Before applying, please ensure you are prepared with the following:
Biographical information, including contact information and professional biography
Professional headshot
Presentation information, including an outline or agenda, draft version or example of a previous presentation, learning objectives, title, and audience level with rationale
Information for up to one co-presenter, if applicable
The deadline to submit your application is January 8, 2024. Please complete all fields. Leaving the form open for a lengthy period of time may cause it to time out, so it's advised to draft your submission in a separate document and paste it into the appropriate fields.
Speakers are welcome to submit more than one session but must fill out a separate form for each submission.
NAHRI will waive admission fees for all selected speakers and co-speakers. However, 2024 RIS speakers and co-speakers will be responsible for the cost of their own travel, accommodations, and meals.
The NAHRI Conference Committee will review applications in January 2024, so apply here today!