Select an Event Below to Explore our Educational Offerings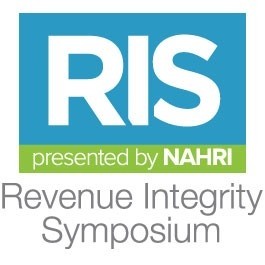 Revenue Integrity Symposium
Save the Date: September 19-20, 2022
Phoenix, Arizona
We can't wait to be back together again!
The Revenue Integrity Symposium is the can't-miss event for revenue integrity, revenue cycle, and Medicare compliance education and high-level networking. Learn from trusted experts with cutting-edge insight that will arm you with the tools you need to ensure compliance with regulatory changes, maximize revenue, and enhance workflow and program design.
We can't wait to connect with you in person again in beautiful Phoenix, Arizona, September 19-20, 2022.
As we reconnect after the COVID-19 pandemic, the Revenue Integrity Symposium provides countless opportunities to engage personally and professionally with like-minded individuals across the healthcare spectrum. The educational offerings are unparalleled. The networking opportunities are extensive. Our exhibitors are waiting to share their national knowledge. The only necessary ingredient remaining is you. So, bring your best practices, your curiosity, your drive to learn, and your enthusiasm for improving revenue integrity and help us make 2022 the best year yet!
Highlights for 2022
The 2022 conference brings you topnotch speakers across two tracks, providing opportunities for all in revenue integrity and compliance.
As always, RIS provides continental breakfast, lunch, snacks and beverages during breaks, and an opening night reception, all included with registration.
You also get access to an app that includes all session materials, a session planner, and unparalleled networking with your peers.
You'll gain expert insight and tips for avoiding and managing payer denials, maintaining your chargemaster, addressing charging and charge capture issues, resolving claims edits, creating effective workflow and program structures, and ensuring compliance with the latest rules.