Select an Event Below to Explore our Educational Offerings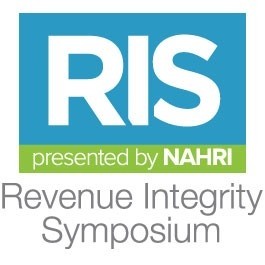 Revenue Integrity Symposium
September 18-19, 2023
Charlotte, North Carolina
The Revenue Integrity Symposium is the premier event for revenue integrity, revenue cycle, and Medicare compliance education and high-level networking. Learn from trusted experts with cutting-edge insight that will empower you to ensure compliance with regulatory changes, maximize revenue, and enhance workflow and program design. Presented by the National Association of Healthcare Revenue Integrity (NAHRI), the Revenue Integrity Symposium is the first conference to look at critical hospital reimbursement and compliance issues through the lens of revenue integrity. Register here today!
We can't wait to connect at the Sheraton Charlotte Hotel in beautiful Charlotte, North Carolina, from September 18–19, 2023. Check out our full agenda here!
The Revenue Integrity Symposium provides countless opportunities to engage personally and professionally with like-minded individuals across the healthcare spectrum. We're offering unmatched educational opportunities from industry experts and the chance to build meaningful connections with your peers through extensive networking. So, bring your best practices, your curiosity, and your drive to learn—and help us make 2023 the best year yet!
Highlights for 2023
The 2023 conference brings you top-notch speakers across two tracks, providing opportunities for all in revenue cycle, revenue integrity, and compliance
You'll gain expert insight and tips for:

Avoiding and managing payer denials
Maintaining your chargemaster
Addressing charging and charge capture issues
Resolving claims edits
Creating effective workflow and program structures
Ensuring compliance with the latest rules

You'll also get access to an app that includes all session materials, a session planner, and unparalleled networking with your peers
As always, the Revenue Integrity Symposium provides continental breakfast, lunch, and networking breaks with snacks and beverages, plus a networking reception—all included with registration
Pricing
Retail Price: $1,299.00
Early Bird Price: $1,199.00 – Early Bird deadline is June 12, 2023!
NAHRI Member
Retail Price: $1,199.00
Early Bird Price: $1,099.00 – Early Bird deadline is June 12, 2023!
Call Customer Service at 800-650-6787 ext. 4111 and email HCEvents@hcpro.com to receive your Exclusive Member Discount.
Have a group? Contact customer service to receive your group discount today.